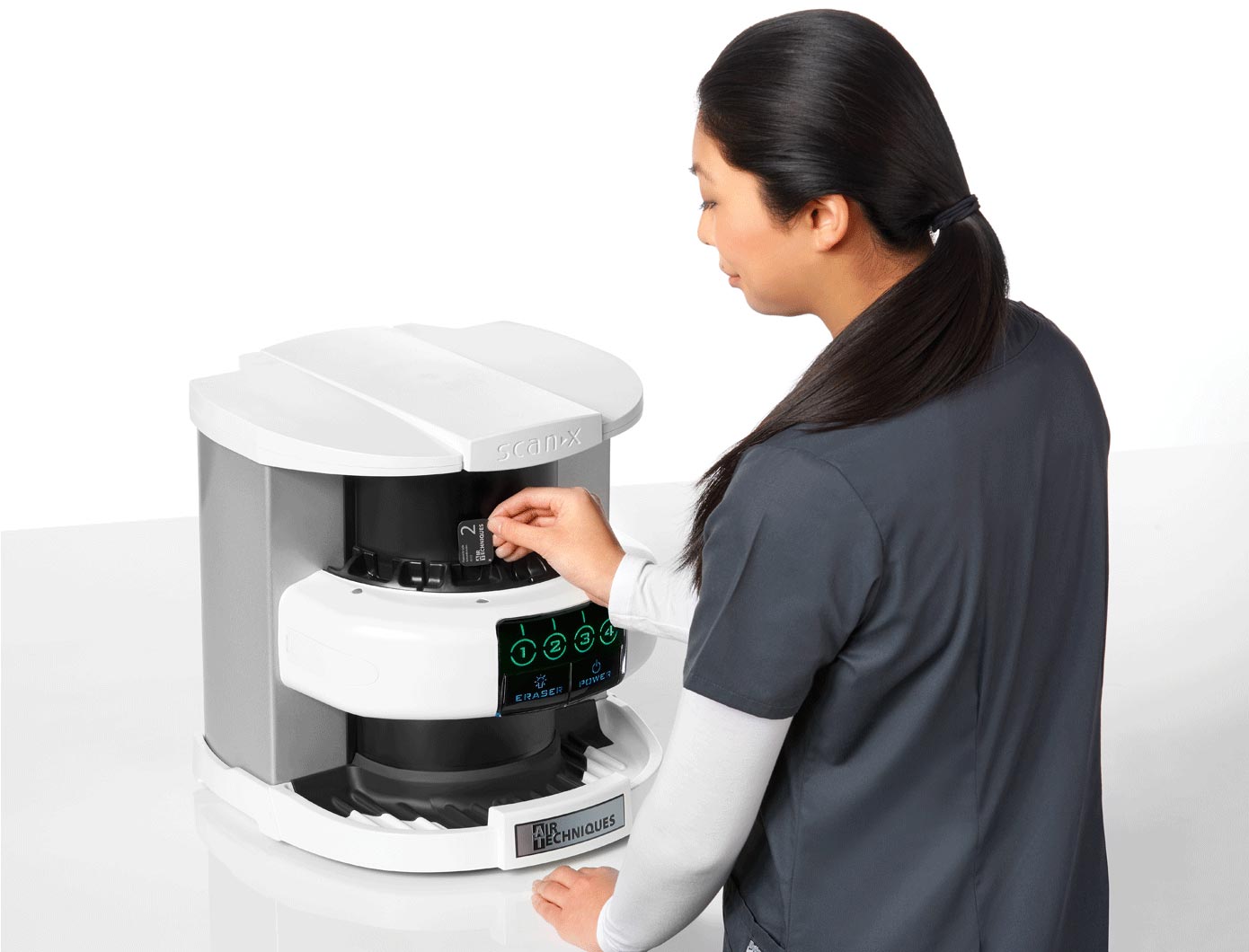 ScanX Intraoral
ScanX Intraoral Digital Radiography System is capable of reading images simultaneously from 4 PSPs in seconds.
This centralized intraoral workhorse is an efficient four track system that accepts intraoral PSP sizes 0, 1, 2, 3 and 4 for patients of all ages and anatomies. With ScanX PSPs, you never miss important structures due to their larger, 100% active diagnostic area. This means increased diagnostic capabilities along with greater patient comfort thanks to these wireless, wafer-thin PSPs.
Warranty Information
24 Month Full System Warranty
This Air Techniques dental product is warranted to be free from defects in material and workmanship for a period of 24 months from the date of installation by authorized Air Techniques' dealer service personnel.
SEE FULL WARRANTY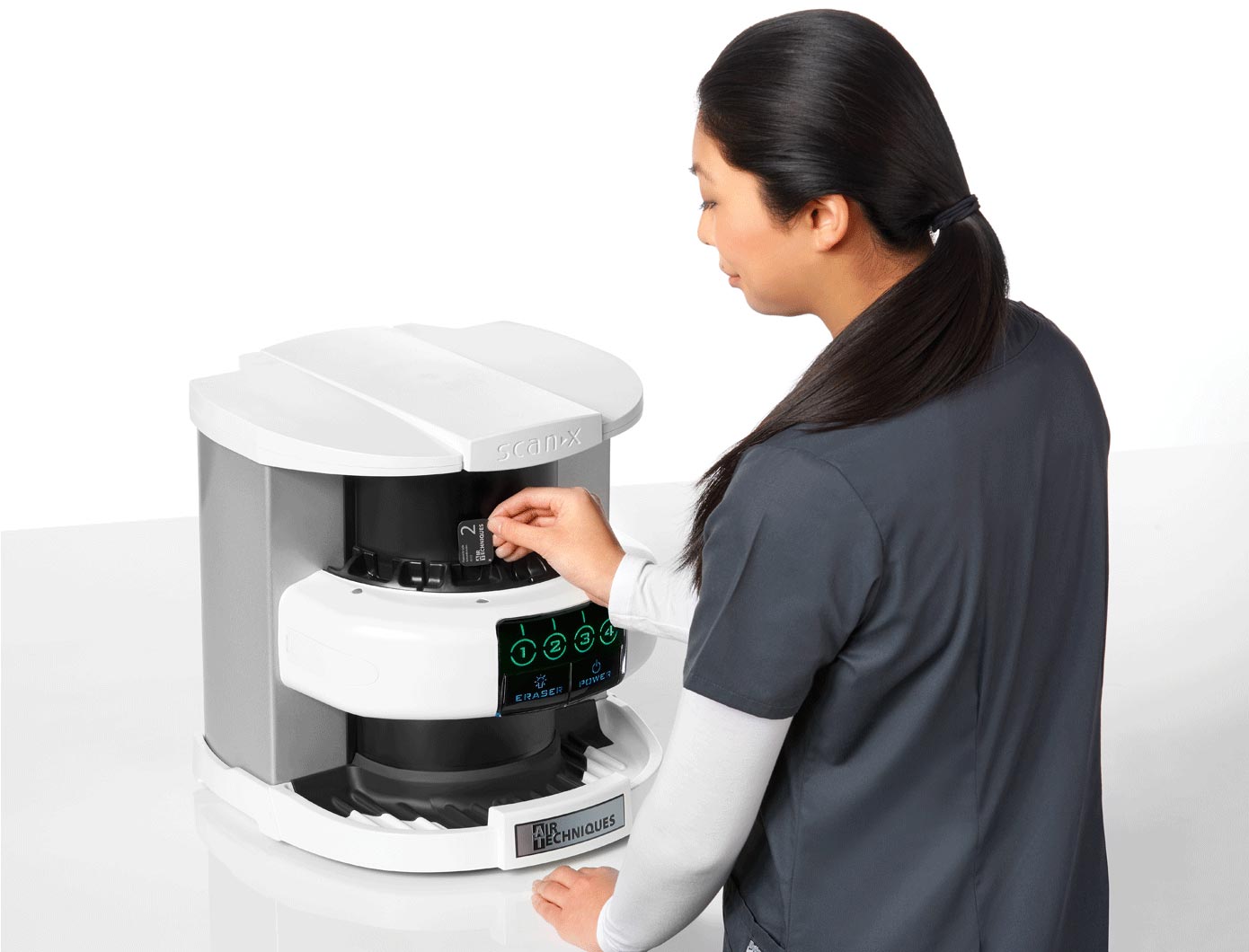 ScanX Intraoral
Le système de radiographie numérique intrabuccale ScanX est capable de lire les images de 4 PPS simultanément en quelques secondes.
Ce bourreau de travail intrabuccal centralisé est un système à quatre pistes efficace qui accepte les PPS intrabuccales de taille 0, 1, 2, 3 et 4 pour les patients de tous âges et pour toutes les anatomies.
Warranty Information
Garantie du système complet de 24 mois
Ce produit dentaire fabriqué par Air Techniques est garanti exempt de tout défaut de matériel et de fabrication pour une période de 24 mois à partir de la date d'installation par un revendeur agréé d'Air Techniques.
SEE FULL WARRANTY